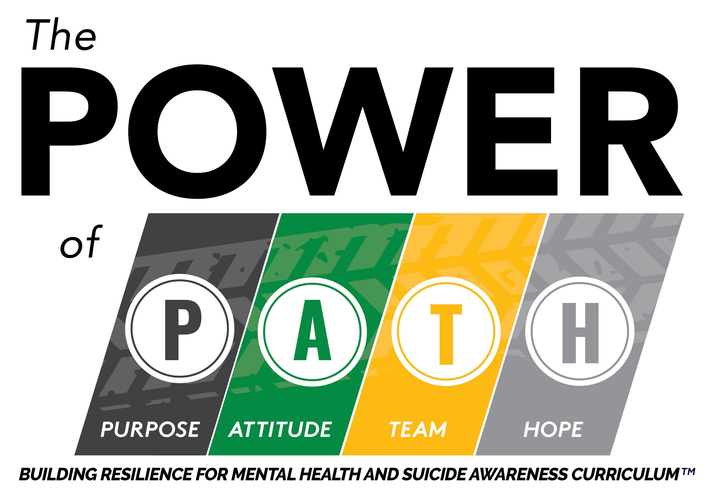 The Power of PATH
Building Resilience for Mental Health and Suicide Awareness Curriculum™
Our nation is in the middle of a mental health crisis. Our curriculum gives teachers tools to have important conversations with their students about mental health. We've created a six-lesson curriculum to be delivered by a teacher within grades 6-12. The curriculum integrates concise teacher instructions with student handouts, YouTube and short Impact Videos, peer empathy-building activities, projects, and student surveys.


Teachers, counselors, and adults who serve adolescents will find that The Power of PATH: Building Resilience for Mental Health and Suicide Awareness Curriculum™ provides a key component that is missing in education today.
Our unique approach helps students:
find

P

urpose now

understand

A

ttitude's influence on growth and learning

choose a

T

eam of trusted people for advocacy and support

anticipate

H

ope for their future
The curriculum deepens students' understanding of mental health and suicide awareness, as it delivers a set of tools that can potentially serve them in every aspect of their lives.
Schedule a Free Live Demo with Tasha
If you're interested in learning more about the curriculum, have questions about how it works, or would like to show others on your team how the curriculum can benefit your school, schedule your free live demo with Tasha Schuh. Here is the link to set-up your live demo: https://calendly.com/tashaschuh/pathcurriculum
Title IV Funding
PATH Curriculum fulfills requirements for Title IV funding in a number of ways:

It is a comprehensive school mental and behavioral health curriculum

It includes methods and tools to address bullying and harassment prevention

It is a comprehensive approach to social and emotional learning


School safety and school climate are inclusive in the goals for a PATH Curriculum school
Meeting your school's SEL goals
SEL is crucial in a child's life, so schools are stepping up to manage these skills. Social and emotional learning builds competencies and provides the tools for academic and life success. Click here to read further, and you will see that our curriculum meets the needs for your school's SEL goals.
"We are very pleased to see you did your homework on how to safely talk about suicide – especially with such a vulnerable age group. Thank you so much for your hard work and dedication to this topic and beyond. Resilience needs to be taught and your curriculum does a great job in introducing the topic and giving real tools to prepare for and overcome life's inevitable adversities."
-Jennifer Owens, Program Manager for SAVE- Suicide Awareness Voices of Education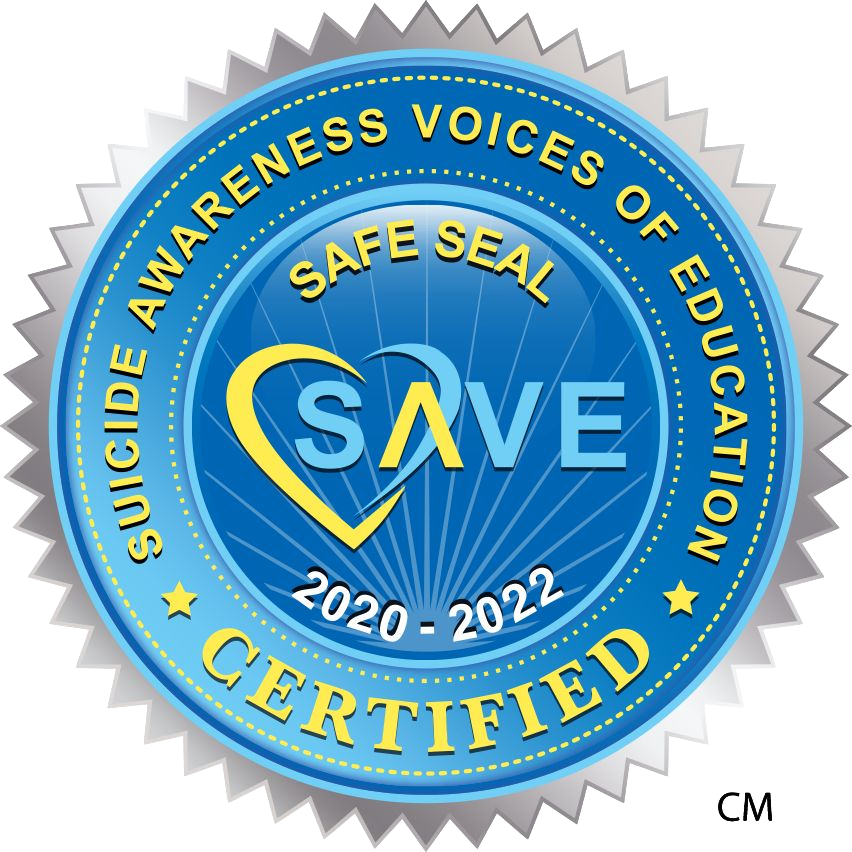 Our curriculum is SAVE Certified
How the curriculum came to be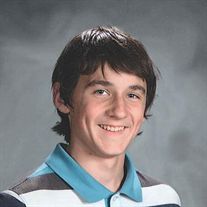 In 2014, Tasha and Doug received the tragic news that a close friend had lost her son to suicide. Logan was only 14 years old. This came as a total shock and a wake-up call simultaneously. After Logan's death, Tasha and Doug took it upon themselves to start something that would generate awareness, compassion, and acceptance for youth. The PITCrew Movement was born and has evolved into our unique curriculum. This is a pledge to Logan and all of those who feel lost and unheard giving them a voice to reach out, ask for help and know that there is hope.
Be proactive. Don't wait. Equip your students now with the tools to face life's challenges.
TRICOR Insurance and EMC Insurance have teamed up with us to offer each of their school clients $250 towards the total purchase of the curriculum.
For more information, or to learn more about this, please contact your Tricor/EMC agent and they will get you the code you need for this scholarship.


What Schools Are Saying
"During the 2018-19 school year Tasha came to speak to our students about resiliancy and hope. Tasha really connected well with our students and had a great message. Due to this positive message and connection, we decided to use Tasha's mental health curriculum with our 8th grade students this year. There is such a need for mental health curriculum in a school setting. Our students were able to utilize the tools provided by Tasha's Friendship lesson. There was instant buy-in from students. They were both able to participate in a large group format and reflect as individuals. I recommend Tasha's curriculum to any school looking to improve the mental health of their students."
Ryan Bargender, Principal, Abbotsford Middle and High School
Founder of the Curriculum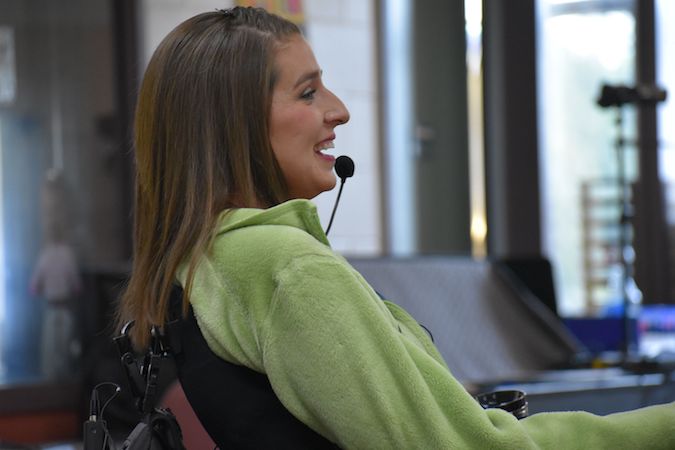 "I almost gave up hope. I nearly succumbed to a life far below my potential.
But I pushed through a life-changing theater accident (fell through a trapdoor) that left me paralyzed from the chest down and created a vibrant, fulfilling life.
I am a survivor, a believer, and a fighter.
And because my theater accident happened at the age of 16, I've dedicated my life to helping youth navigate struggles. I've poured every ounce of my pain and joy into this mission.
I travel across the country, speaking to schools and at youth conferences, imparting my message of hope and resilience. I inspire and challenge my listeners to overcome and persevere, no matter what life throws at them.
The importance of this message became painfully clear in 2014, when a close friend lost her son to suicide. Logan was only 14 years old. My PITCrew Concept and this curriculum are a pledge to Logan which gives youth a voice to reach out, ask for help, and know that there is hope."
~Tasha Schuh

Has Tasha spoken at your school?
If so, our curriculum is a great way to keep the momentum going! The curriculum takes Tasha's message shared with your students into greater depth, leaving an enduring impression in the minds and hearts of your students.
Ongoing and sustained learning about mental health and suicide awareness requires follow-up experiences, and that is precisely what the curriculum will provide on each topic of P-A-T-H introduced in Tasha's keynote presentation: (Purpose, Attitude, Team, Hope). The curriculum will place the exclamation point on the takeaways from Tasha's visit, so when your students face life's challenges, Purpose, Attitude, Team, Hope can help. Combining the power of Tasha's keynote with the curriculum provides students with the opportunity to learn the facts and activate the tools to cope during their most difficult times. Commit to building resilience within your students by adding the curriculum today.
Tasha speaking at your school + the curriculum =
.... Impactful experience for your students
.... mental health and suicide awareness
.... positivity in your schools
Click here for a detailed lesson outline with the lesson's titles and descriptions, objectives and learning targets.